The city of Verona in a vintage car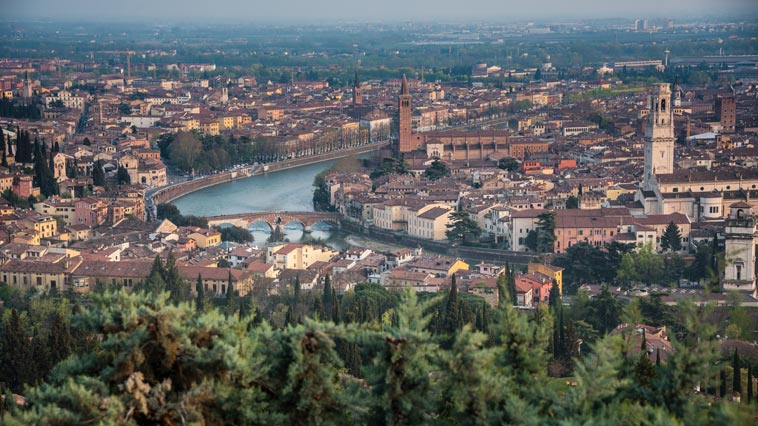 A tour with a vintage car in Verona, declared a World Heritage Site by UNESCO.
The city inspired William Shakespeare, who never visited it, but after reading its long history, he authored his famous work "Romeo and Juliet". This is why, it is considered the city of love. A remarkable tourist city, it is constantly visited by a varied public.
Verona is a people oriented city, constantly offering the possibility of meeting historical and artistic works spread all over the city. It is difficult to summarize in a few words the beauty and possibilities that Verona can offer. It is an opportunity for you the discovery of a land steeped in history, culture and flavours.
What to visit:
Being in the crossway of the north of italy, the trade show capability of the city is also of great interest:
Vinitaly , Fieracavalli (International Horse Exhibition), Marmomacc and many others. A town naturally fortified by the Adige river, it marks the passage from the Po Valley to the hills and the Alps, like a casket enclosing the history and the evident signs caused by the settlement of ancient populations.
The Arena is one of the three largest Roman amphitheatres of Roman times, now renowned for its lyrical seasons and acoustic excellence. Castelvecchio fortification of 1300 BC residence of Cangrande Della Scala. The gastronomic scene is infinite, from the agricultural culture to the present day famous typical products, both white and red wines, rice and local recipes.
We remain at your disposal for any further information, we will provide you with all the material necessary to plan your tour.
Contact us to learn more.